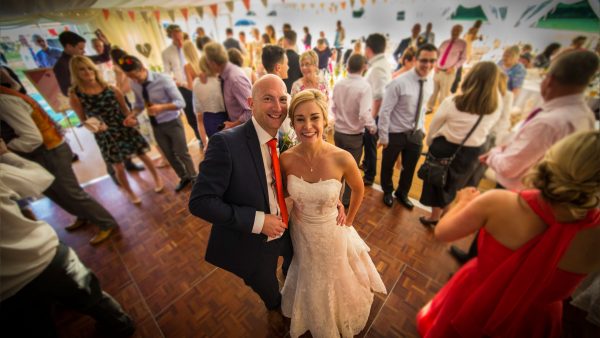 The groom who was a barman at his own wedding
When husband-to-be Andrew Booth built a wooden bar to serve drinks to his wedding guests, little did he know that he was also creating a successful business.
In 2014 Andrew Booth and his fiancée Rebecca began organising their rural wedding on Rebecca's family's farm in Cheltenham.
Andrew is an entrepreneur who has started his first business at the age of 18 and has since run mobile bars and beer flow services at The Oval cricket ground and O2 arena in London. He is also passionate about putting on a good party and so for his own wedding decided to build his own rustic bar from reclaimed floorboards and galvanised steel, complete with draught beer/cider dispense system. Using trusted staff to manage it on his big day, the bar was a great success. As a result, many of his guests requested to hire it for their own parties; and so Drinks By Dexter was born.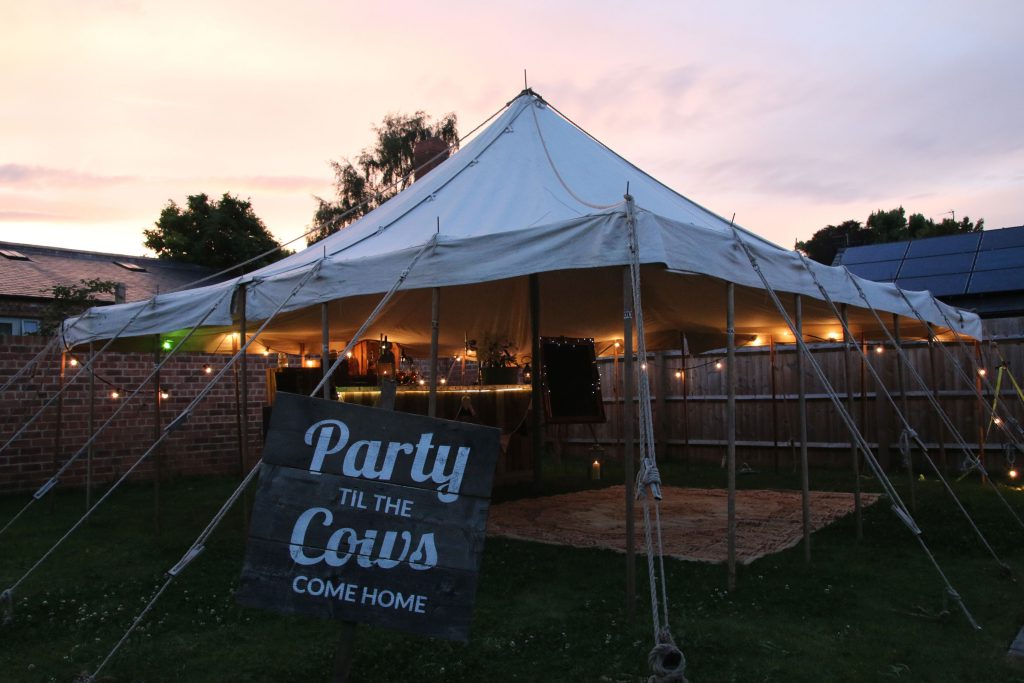 Andy's brother-in-law Ben then joined the team and lovingly converted a traditional Rice horse box trailer into a fully functional mobile bar unit with a draught system, fridge, sink, and lighting.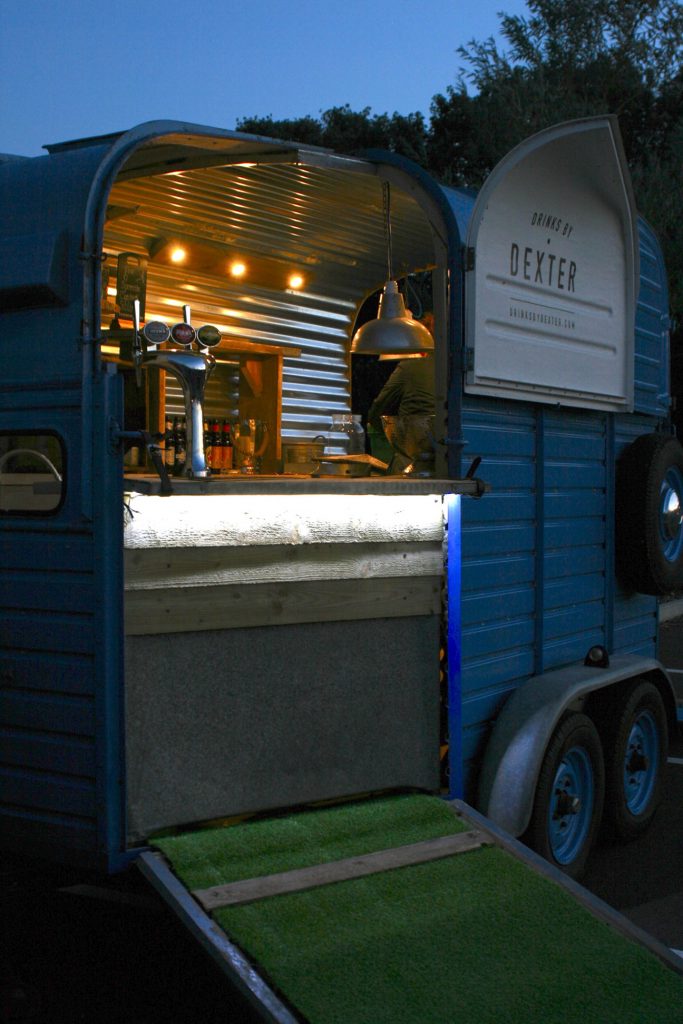 Due to many successful events and an increasing demand, Drinks By Dexter has grown and now offers flexible and bespoke packages including the wooden mobile bar, the mobile horse box bar, a traditional pole marquee with sound system and lighting, as well as a chilled drinks tricycle offering Champagne and Pimms. Drinks By Dexter covers a large area of England.
Andrew Booth says: "There's no more important event than your own wedding and so by building and staffing our own successful wedding bar, we realised that we could offer the same down-to-earth, professional service to others. There is an increasingly popular trend in creating rustic-themed parties in beautiful settings, no matter what the season. Drinks By Dexter takes care of all things drinks-based in even the smallest indoor and outdoor spaces."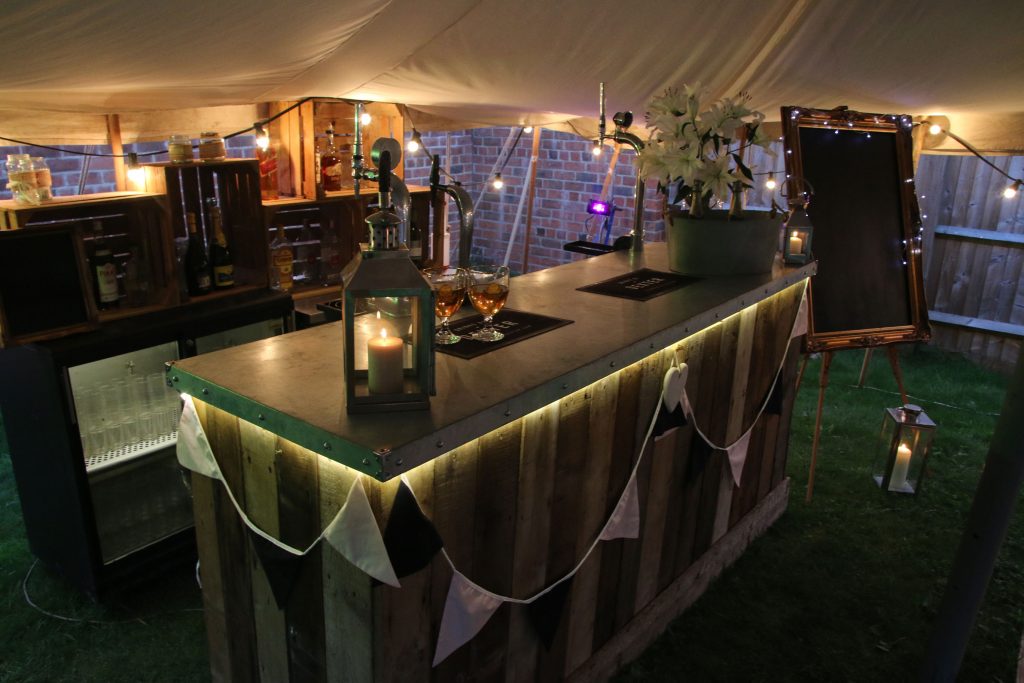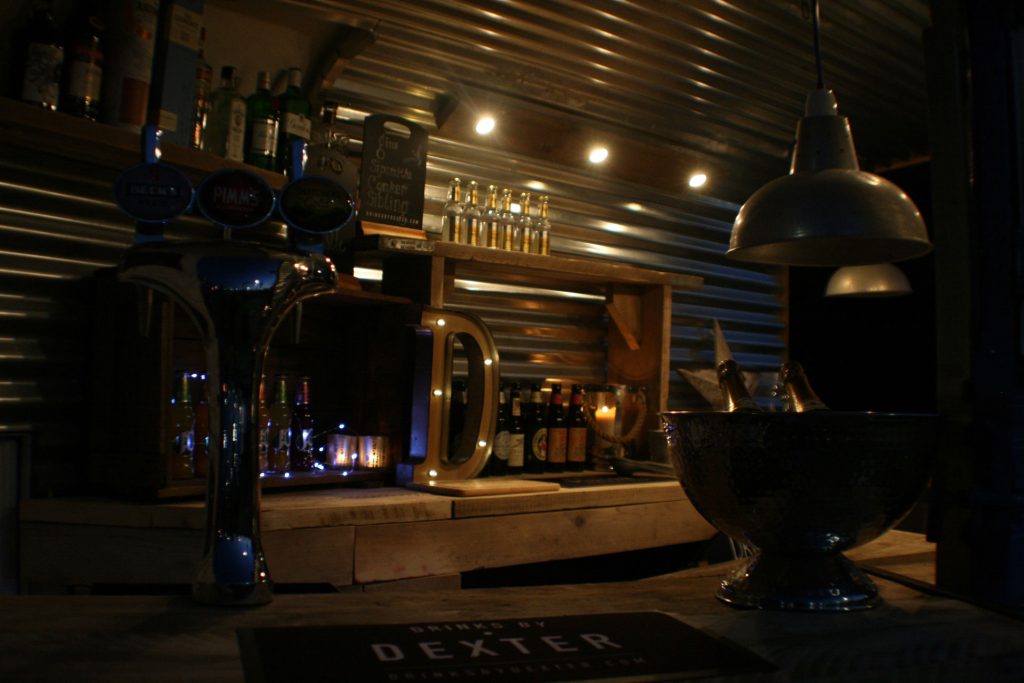 www.drinksbydexter.com
T: 07980 901 799