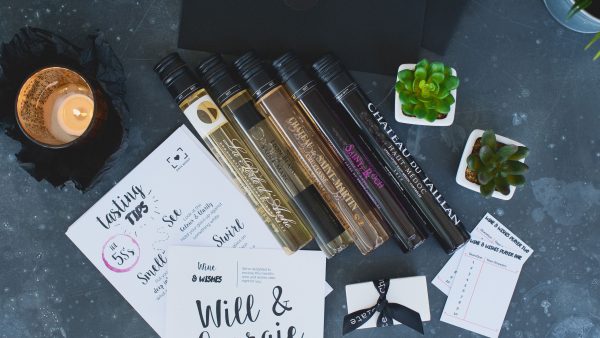 Luxury Date Nights Delivered to Your Door
Date nights just got easier with the launch of a new subscription box that will help couples fall in love all over again…every single month. Delivered straight to the door, Date Night is a monthly subscription box service that provides couples with everything they need to enjoy a date-night experience in the comfort of their own home.
Subscribers receive a stylish box that has been thoughtfully curated around a romantic theme. Each box contains a fully planned date, which is complemented by the selection of bespoke, artisan products, indulgent activities and playful games. The contents change with each delivery so couples can experience fun and imaginative dates every month with minimal preparation or planning.
Each Date Night box is personalised to ensure couples get the most out of their monthly date night and feel special and treated from the moment they open the box together. There are even helpful guides for learning new skills and inspiration for getting the conversation started.
Keeping the "spark" alive doesn't have to mean expensive meals out or weekends away. At just £39.95/month, the luxury Date Night box is better value than a dinner out plus a babysitter and a taxi home!
What's in the Box?
For example, the Relax Your Senses Date Night box recreates the feel of a cosy spa at home with everything from candles and an aromatherapy roller-ball to massage oil, face masks, bath melts and New Forest chocolates included. A massage guide and step by step instructions are also enclosed with ideas for ramping up the romance.
Chocolate is the food of love and the Chocolate Tasting Date Night box is the irresistible way to treat your sweetie. This box provides couples with all they need for a night of gourmet chocolate tasting…chocolate, chocolate and more chocolate of various flavours plus a bottle of prosecco, tasting notes, a results card (to see who has the most accurate palette) and a selfie card all presented on beautiful high-quality stationary.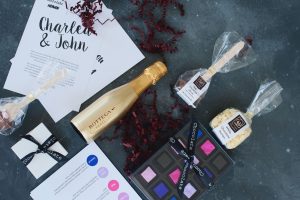 About Date Night
Date Night co-founders, Kayleigh and Michael Pursey recognised that their busy lives meant that it was difficult to find the opportunity to regularly 'date' their partner – over 45% of time-poor couples admit that do not regularly date but when couples do make the effort to spend time together on a regular basis they are 3.5 times more likely to have a happier relationship.
Kayleigh comments; "The idea of a date night used to be an uninspiring glass of wine in front of the telly! We wanted something better. We wanted to set aside some protected time to spend together every month, doing something a bit different, but most importantly something that didn't involve smartphones, TV or social media".
Michael adds; "We wanted a date night that would help us make the most of our time together. Date Night couldn't be simpler – the box comes ready prepared, personalised and delivered free. Every month is different so you don't even need to think about how to mix things up a bit. We do it all for you! Date Night is the spark that every relationship needs."
Date Night also makes an ideal gift for weddings and anniversaries. Purchase a Date Night Luxe Gift Card and the recipient will receive their gift card in a miniature version of Date Night box complete with delicious, handmade New Forest chocolates. Forgotten a birthday or an anniversary? The Date Night e-gift card can be sent directly into the recipient's inbox – perfect for surprising a loved one with a last-minute gift…and one that keeps on giving.
For more information visit www.getdatenight.co.uk or email hello@getdatenight.co.uk
For media enquiries contact Emma Goodwin at JellyRock PR on 0775 2215397, emma@jellyrockpr.co.uk