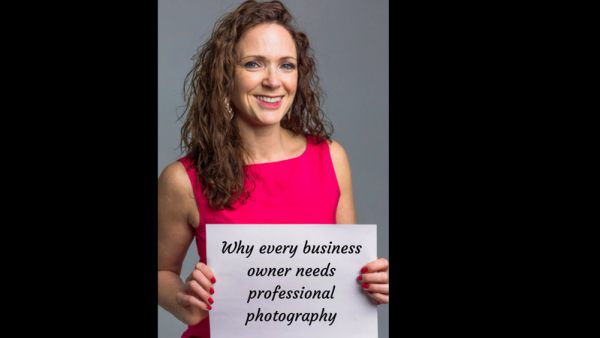 Why every business owner needs professional corporate photography
We live in a visual world. It's never been truer that a picture speaks a thousand words. There is so much written content and visual content online that striking pictures are often the only things that cut through the white noise of the Internet. That means that every business owner needs to invest in professional corporate photography.
Everything is instant and on social media. You're missing a trick if you don't have a personal profile online. Some business owners are initially hesitant to have a public profile and to put their head above the parapet (or in a picture), however, it's now essential.
As a brand expert and founder of the Brand Therapy podcast Phil Pallen says, "no dollar has ever been wasted on photography".
I recently worked together with a photographer to create professional head and shoulder shots, something that I hadn't previously done. We met at an event and instantly clicked over our love of kitesurfing. For years I'd been using a photo of me as my best friend's bridesmaid (fascinator carefully cropped out) for social, online blogs and on my website. I'd known ages ago that this wasn't good enough and that things had to change.
So, after my studio shoot with innovative photographer and videographer Shealan Faere Butler I've learnt first-hand why professional corporate photography is such a good investment:
It's a PR essential. Google algorithms mean you need to produce your own regular content and be featured in highly ranked sites like newspapers and online magazines if you want your website to be found. That means valuable content through PR is now a must. If you hire a PR freelancer or agency, the first thing they'll ask you for is head and shoulder shots, in order to pitch you as an industry expert (let's face it, if you run your own successful company, you're an expert in what you do). That's why it's best to invest in photography sooner rather than later when you're in a rush.
Similarly, by writing regular blogs or national opinion piece that people want to read, you'll be helping your website SEO as well as building loyal followers online and in the real world… And guess what you'll need to publish alongside that writing…yes, a picture of you.
With good photography, people can feel like they get to know you before they meet you. Through their great Instagram feeds, I feel like I got to know the people behind some amazing companies in my area and beyond. For years I've had business "Instacrushes" with Bare Collective, CloudTen Group, Shealan Faere Butler, Jan Murray, KiteWorldWide and Pineapple Island. Through continuous and consistent good photography I started to follow these companies and often built relationships with them. I find all of them inspirational as they communicate an instant warmth about their products and services. Not only do consistent posts help, but the way they've presented their teams through corporate photography has stood out as different.
Great headshots are also essential for LinkedIn. It shows you mean business, that you take care of your appearance. One of the biggest mistakes on LinkedIn is the use of social photos – poorly lit shots of people on a night out. Yes, you may think it's a flattering photo of you, but if you can see a partner or friend has been cropped out, then it's just not professional.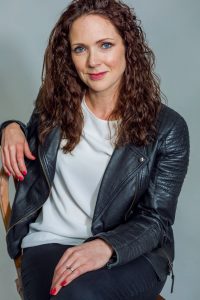 If speaker opportunities are your thing then showing you're put together well gives people confidence that you can be a good candidate for being a professional speaker. People buy into that.
The process of having a photo shoot makes you think a lot about your brand. It makes you think about styling and how you want to present your personal brand. What values do you want to communicate? Are you white-collar and safe? Then you're marketing yourself for professional services. Is that you in a hoodie? Then you're laid-back and into surf-style, home-grown businesses. Or are you bit edgier? Then you're probably communicating that you make up your own rules and disruption is no bad thing.
It also makes you reconsider your professional wardrobe. I normally wear black. And black. Or black. The photoshoot taught me that I needed to inject colour into my wardrobe. I went out and bought colourful things I wouldn't necessarily have chosen before. Yet, I still needed to be authentic to myself and feel natural in them. I loved the new clothes so much from the shoot that I kept them and wear them every day. Think about your brand's colours and work out what works for you.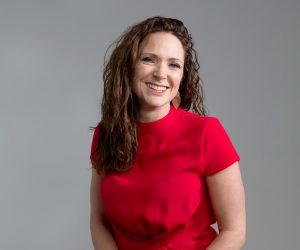 If you work in marketing or PR, seeing a photoshoot from the perspective of a photographer was really useful. I really enjoyed seeing the lighting set-up as well as watching Daniel Butler, Shealan's videographer brother in action.
Shealan and Daniel are based out of Create Studio in Boscombe, an exceedingly cool photographic studio used by local photographers and videographers – all contributing to in the area's booming digital becoming (hence Bournemouth's nickname of Silicon Beach). As well as a buzzing creative hub Create Studio is kitted out with top photographic equipment in a crisp white room and the set-up certainly makes you feel that little bit special. They also have a shooting wall and a Green Screen (Oh, the fun you could have! Move over Andy Serkis).
Plus, great photography makes your branding totally individual and unique. I've now done a studio shoot with Shealan, but we're now looking forward to doing an outdoors shoot on Bournemouth Beach. After all, #vitaminsea and love of all things water-based are core to JellyRock PR and so it makes sense to use the beautiful landscape right on our doorstep.
Finally, on a more personal point, I found out that having a photoshoot is the best motivator for getting fit and toned. It made me up my training schedule, eat fewer carbs and was the perfect end-goal!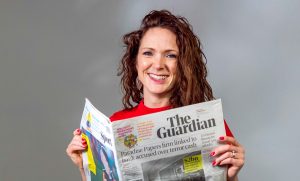 A huge thanks to Shealan Faere Butler, Daniel Butler and Create Studio.