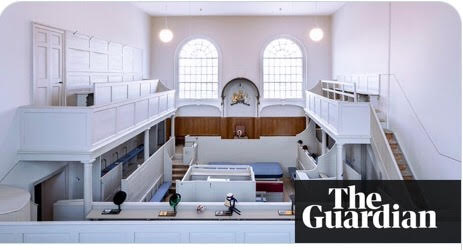 Client Coverage: Shire Hall museum reviewed in the Guardian
We launched Dorset's major heritage attraction back in May 2018. There were queues of people up the street and major national and regional publicity on opening day, including BBC Radio 4 Today programme, BBC News, Dorset Echo and BBC Radio Solent.
We've continued to maintain the buzz around this immersive museum. We invited the Guardian to come down and test it for themselves. They liked what the saw and you can have a read of their review here.